Northern Lights
Posted by Andy Keeney on 22/11/2014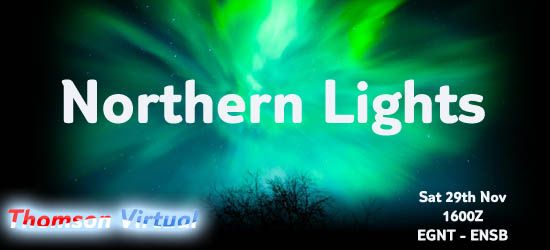 Pilots
One of the Earth's most beautiful sites and only seen when you're in the far north. So yes that's where we' are heading, to one of the most Northern airports in the world. Longyear in Norway. We will be departing Newcastle at 1600Z on our way.
Check out the forums for more info!
---
Canada Operation/Winter Sched
Posted by Lee Grant on 22/11/2014
Bored of flying at night or fancy something a bit different
Why not move over to Canada and do some Canada operations
From now till the end of April Thomson Virtual Pilots can fly under SWG when operating in Canada or the USA,
No Charter Flights
We have uploaded SWG full winter schedules!
More Info on forums!
Thomson Winter Schedules
We have moved over to the Winter schedules at Thomson Virtual
The Ski and Santa routes will be added once they start in December
There are a few ad-hoc Ski flight on the system
---